The Girl in the Painting is set in Australia in the late 1860s through 1913. The story focuses on these two different time periods as we, the readers get a chance to know Michael and Elizabeth Quinn and Jane Piper a young orphan they take in.
The earlier timeline follows Michael and Elizabeth as they leave England behind and make a home in Australia. But life isn't easy for a 15-year-old boy with a young sister to care for. But building upon the dreams and work of his parents Michael and Elizabeth manage to make not only a home but a name for themselves. Not content to revel in their material means they make a place in their home and businesses for orphans and the underprivileged.
Jane's gift with numbers finds her in a unique position within the Quinn household, not a servant and not quite family. She calls the Quinns Aunt and Uncle and when old enough finds a place within their business. In her opinion, Jane is blessed and lucky with how her life has turned out. But when a shadow of the past enters their life Elizabeth finds herself lost. As Jane puts it "Aunt Elizabeth has had a turn." And if the cause is not determined the life that Jane, Michael, and Elizabeth share may never be the same.
The Girl in the Painting is not presented in a true linear chronology as the past and the present proceed to their climax. Each time period slowly reveals that everything is not as it first appears. And finding the truth is essential to both Elizabeth and Jane in their quest to finding where they belong.
This book doesn't glamorize the past, it shares the prejudices and hardships that afflict many who called this vast land home. But what makes someplace a home and how do we know it when we encounter it? This is a moving story that should not be missed. This is the second book by Tea Cooper that I have had the pleasure of reading and it is as good as the other book I read (The Woman in the Green Dress). If you want Historical Fiction with a touch of Romance give this book a chance and add it to your TBR list - trust me you won't be sorry.
I was provided a complimentary copy of this book with no expectations but that I provide my honest opinion. All thoughts expressed are my own.
About
The Girl in the Painting

Paperback

: 384 Pages

Publisher

: Thomas Nelson (March 9, 2021)
A young prodigy in need of a family.
A painting that shatters a woman's peace.
And a decades-old mystery demanding to be solved.
Australia, 1906
Orphan Jane Piper is nine years old when philanthropist siblings Michael and Elizabeth Quinn take her into their home to further her schooling. The Quinns are no strangers to hardship— having arrived in Australia as penniless immigrants, they now care for others as lost as they once were.
Despite Jane's mysterious past, her remarkable aptitude for mathematics takes her far over the next seven years, and her relationship with Elizabeth and Michael flourishes as she plays an increasingly prominent part in their business.
But when Elizabeth reacts in terror to an exhibition at the local gallery, Jane realizes no one knows Elizabeth after all—not even Elizabeth herself. As the past and the present converge and Elizabeth's grasp on reality loosens, Jane sets out to unravel Elizabeth's story before it is too late.
From the gritty reality of the Australian goldfields to the grand institutions of Sydney, this compelling novel takes us on a mystery across continents and decades as both women finally discover a place to call home.

Purchase Links
About Tea Cooper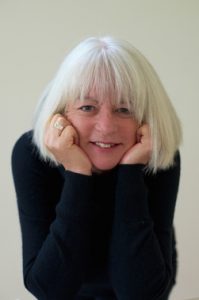 Tea Cooper is an Australian author of historical and contemporary fiction. In a past life she was a teacher, a journalist and a farmer. These days she haunts museums and indulges her passion for storytelling.
Connect with Tea
Review tour:
Monday, March 1st: Mammanatty's Raves and Reviews
Tuesday, March 2nd: Read Eat Repeat
Wednesday, March 3rd: Pacific Northwest Bookworm and @pnwbookworm
Thursday, March 4th: @lovemybooks2020
Friday, March 5th: She Just Loves Books and @shejustlovesbooks
Saturday, March 6th: @suethebookie
Monday, March 8th: Reading Reality
Monday, March 8th: @welovebigbooksandwecannotlie
Tuesday, March 9th: Lit and Life
Wednesday, March 10th: @irishgirliereads
Thursday, March 11th: Buried Under Books
Friday, March 12th: @mynovelmenagerie
Monday, March 15th: Books with Jams and @bookswithjams
Monday, March 15th: Blunt Scissors Book Reviews and @bluntscissorsbookreviews
Tuesday, March 16th: A Bookish Affair
Wednesday, March 17th: @booksloveandunderstanding
Thursday, March 18th: @booksaremagictoo
Friday, March 19th: The Sketchy Reader
Monday, March 22nd: @megsbookclub
Monday, March 22nd: Amy's Book-et List and @amysbooketlist
Tuesday, March 23rd: Christian Chick's Thoughts and @cctblog
Wednesday, March 24th: Girl Who Reads
Thursday, March 25th: The OC Book Girl and @theocbookgirl
Friday, March 26th: @lowkey.bookish
Monday, March 29th: @rendezvous_with_reading
Monday, March 29th: What is That Book About
Tuesday, March 30th: @lovelyplacebooks
Tuesday, March 30th: Blooming with Books
Wednesday, March 31st: Leighellen Landskov and @mommaleighellensbooknook
Thursday, April 1st: Diary of a Stay at Home Mom
Friday, April 2nd: @booktimistic
Monday, April 5th: Eliot's Eats
Wednesday, April 7th: Blooming with Books