The Printed Letter
By Katherine Reay
Madeline Cullen's life changed that one summer that she spent with her Aunt Maddie. And following her aunt's death, it is about to change again. For years Madeline has had mixed feelings about that summer spent with Aunt Maddie and Uncle Pete - it was probably the best summer she'd ever had until the last day when everything went wrong. But what exactly went wrong she was never totally sure.
After the partnership she's been working for doesn't happen Madeline is left with time on her hands following a rash decision on her part. And with Aunt Maddie's death, she has just the thing to fill it - Aunt Maddie left her everything - including a struggling bookshop and an ever-increasing debt. Can she get the shop profitable and market-worthy? Or will she be totally out of her element - after all she's pursued law not business.
But Eagle Valley has its own opinions of Madeline Cullen and her "relationship" with her Aunt Maddie is foremost on the minds of those who knew her best. Can Madeline become in their eyes worthy of the love her aunt had for her? Janet and Claire who've been working at The Printed Letter Bookshop loved Madeline and the friendship they shared. Will this unknown niece destroy their last link to Madeline?
This is a contemporary work that deals with family and the choices that we make affect not only us but those who are closest to us. Some choices draw us closer while others push us away. Can we ever push too hard so that there is no hope of recapturing what we didn't hold dear enough? These are just the situations that Madeline and those who she has come to know in Eagle Valley are facing.
A family growing apart, a trust betrayed, a hope lost, a heart broken, a dream frayed. Can they find what they need from the books Maddie loved so much?
This book is seen through the eyes of Madeline, Janet, and Claire. Each woman has a different view on what life is like due to their current situations and what they've been experiencing. When an unexpected event occurs will their lives crumble or will they face the challenge and become stronger in the doing? I really enjoyed getting to know each of these characters. And the past that has shaped them into who they are today is slowly revealed. This is a book well worth reading. Compared to Katherine Reay's previous works that I have read I'd say it is perhaps the most different but just as well-written and developed. If you are looking for a summer read, add this one to your to-be-read list.
I was provided a complimentary copy of this book with no expectations but that I offer my honest opinion - all thoughts expressed are my own.
About

the Book:
Love, friendship, and family find a home at the Printed Letter Bookshop.
One of Madeline Cullen's happiest childhood memories is of working with her Aunt Maddie in the quaint and cozy Printed Letter Bookshop. But by the time Madeline inherits the shop nearly twenty years later, family troubles and her own bitter losses have hardened her heart toward her once-treasured aunt—and the now struggling bookshop left in her care.
While Madeline intends to sell the shop as quickly as possible, the Printed Letter's two employees have other ideas. Reeling from a recent divorce, Janet finds sanctuary within the books and within the decadent window displays she creates. Claire, though quieter than the acerbic Janet, feels equally drawn to the daily rhythms of the shop and its loyal clientele, finding a renewed purpose within its walls. When Madeline's professional life takes an unexpected turn, and a handsome gardener upends all her preconceived notions, she questions her plans and her heart. She begins to envision a new path for herself and her aunt's beloved shop—provided the women's best combined efforts are not too little, too late.
The Printed Letter Bookshop is a captivating story of good books, a testament to the beauty of new beginnings, and a sweet reminder of the power of friendship.
Paperback: 336 Pages
Publisher: Thomas Nelson (May 14, 2019)

Purchase Links
About the Author: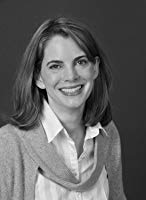 Katherine Reay's first novel, Dear Mr. Knightley, was a 2014 Christy Award Finalist and winner of the 2014 INSPY Award for Best Debut as well as Carol Awards for both Best Debut and Best Contemporary. She is also the writer behind Lizzy and Jane, The Bronte Plot, A Portrait of Emily Price and The Austen Escape – all contemporary stories with a bit of "classics" flair. Katherine holds a BA and MS from Northwestern University and is a wife, mother, runner, former marketer, avid chocolate consumer and, randomly, a tae kwon do black belt. After living all across the country and a few stops in Europe, Katherine and her family presently live outside of Chicago.