Scorned Justice
The Men of the Texas Rangers
By Margaret Daley
District Court Judge Rebecca Morgan is presiding over a case involving the Russian mafia - a case that seems to be threatening her family and friends.
When her brother is late for his own birthday party, Rebecca sets out to find him. When she finds him, Thomas has been badly hurt, but was it an accident as it appeared or was there something more sinister behind it? Texas Ranger Brody Calhoun is determined to discover the truth and protect Rebecca. But this case is more difficult than Brody expected because Rebecca is the woman who captured his heart years ago and then broke it when she married someone else.
A box of dead roses, a missing witness, cattle rustling, an near hit-and-run, a bomb, and a fire. Someone is trying to intimidate Rebecca Morgan and they are doing a pretty good job of it. But the evidence doesn't point to anyone in particular and seems to implicate multiple suspects.
Is the threat from the case she is overseeing or from a past case that she prosecuted? As Rebecca and Brody try to find a link that will answer their questions, they have to deal with their feelings. Brody doesn't want to have his heart broken again and Rebecca is determined to
never
love another man in law enforcement.
If you like an exciting edge of your seat mystery with a touch of romance you will
love
Scorned Justice
! Margaret has created a story that will draw you in and keep you guessing as to who is out to destroy Rebecca Morgan's life and family!
I was provided a copy of this book by the publisher for the purpose of this review. All opinion's expressed are my own.
About Margaret Daley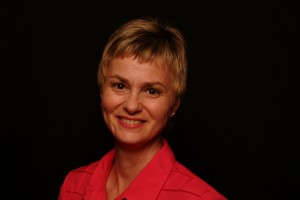 Margaret Daley, an award-winning author of eighty-three books, has been married for over forty years and is a firm believer in romance and love. When she isn't traveling, she's writing love stories, often with a suspense thread and corralling her three cats that think they rule her household.
About Scorned Justice
Texas Ranger Brody Calhoun is with his parents in west Texas when an unexpected attack injures the brother of Rebecca Morgan, Brody's high school sweetheart. The local sheriff, a good friend, asks for Brody's help. At first, it seems an open-and-shut case.
As Brody digs deeper, he realizes the attack may be related to an organized crime trial Rebecca will be overseeing. With Rebecca's help, he compiles evidence involving cattle rustling, bribery and dirty payoffs that shatter the entire community and put Rebecca directly in the line of fire.
Brody expects to protect her. What he never expects is to fall for Rebecca all over again, or for a murder to throw the case wide open. Is Brody's faith strong enough to withstand not only deep-rooted corruption and cattle rustling but also love?