The Heart's Journey
The Heart's Journey is Naomi's journey, a journey to know her own heart. Though Naomi and John are engaged, Naomi just can't get excited about her upcoming marriage.
Nothing she does ever seems good enough for John and her mistakes are causing him to get angry with her. But they are both Amish and forgiveness is not a question, and after all John always apologizes for hurting her and it was her fault to begin with.
But when her grandmother Leah falls and hurts herself, Naomi has even less time to give John. When Leah decides that she needs to spend some time in Florida to recover NAomi offers to go with her. Out of concern for Leah, Nick their Englisch driver offers to drive them down to Florida in his van and he doesn't charge them!
But John is angry and when he hears that Nick is driving them he is even angrier. But as Naomi points out to John, they are engaged not married so she doesn't need his permission to care for her grandmother and Nick is their driver and just a friend.
Florida is a time of healing for Leah and also a time for Naomi to examine her heart. Does she truly love John or was it the charm of his attention that blinded her to his true nature? But when the unexpected happens can Naomi determine a course that will protect her and her heart from the hurt that ending her relationship with John will bring? If John isn't the man God intended for her, hen who is? Can she find peace in leaning on God's promises?
The Heart's Journey is a look at the hidden and often never revealed epidemic of abusive relationships and the abuser's attempt to blame the victim for the abuse. When we start a friendship or a relationship with anyone we need to be open to the honest opinions of those who are close to us. Friends and family may see something that we are unable or unwillingly to see - something that could prove harmful to us. We need to enter any relationship with caution and study it through the eyes of First Corinthians 13. Both our actions and those of the other person must be judged through this passage to determine if it is a God-given love.
I was provided a copy of this title for the purpose of this review, all opinions expressed are my own.
ABOUT BARBARA CAMERON
Barbara Cameron is CBD, CBA and ECPA bestselling author of 35 books (including an exciting new series Stitches in Time for Abingdon Press) including fiction and nonfiction books for Abingdon Press, Thomas Nelson, Harlequin, and other publishers.
Barbara has sold three films to HBO/Cinemax and is the first winner of the Romance Writers of American Golden Heart Award.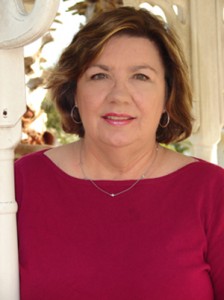 Her two novellas won 2nd and 3rd place in the Inspirational Readers Choice Contest from the Faith, Love and Hope chapter of RWA. Both were finalists for the novella category of the Carol Award of the American Christian Writers Award (ACFW).
ABOUT THE HEART'S JOURNEY
Naomi knows she should be excited about her upcoming wedding but she remains unmoved. Not only are her feelings for her fiance lackluster but she believes he may see her more as a servant than a partner. And he's so controlling. Is it too late to back out of the marriage? While praying for God's guidance, Naomi takes a break from her duties as a quilter and travels with her grandmother to Pinecraft, Florida. Along the way Naomi finds herself becoming attracted to Nick, their Englisch driver and friend, and the two begin to fall in love. The journey soon becomes one in which Naomi explores her most secret dream for love. But can she veer off the "safe" path she'd envisioned for her life to marry Nick?