The Christmas Star
By Ace Collins
Jimmy Reed is angry - angry at God, angry at Christmas. But in his opinion his anger is justified, after all his father was killed in action and everyone else's is coming home.
Three years ago Robert Reed was killed in the Philippines Since then life has lost something for Jimmy and Christmas is just a reminder of what he has lost. But this year, Jimmy is going to get even with Christmas, if only he can remember to forget who his father was.
But friends are reaching out to Jimmy, teaching him about the man his father was. But Jimmy made a choice and is now regretting his rash decision. Jimmy doesn't know who to turn to or how to get himself out this mess that he has become entangled in.
When Jimmy discovers an old letter from his father his life is about to change. But will he allow a message, written years ago, to heal his heart or will it drive him further into despair?
But Robert Reed's life touched more people than Jimmy ever realized. Two days before Christmas a solider tells Jimmy a different story about how his father died. Robert died trying to save kids from Japanese bombers.
Christmas 1945 is one that Jimmy won't soon forget as he rediscovers hope!
The Christmas Star
is a story that will touch your heart. You will hurt with Jimmy as he struggles to come to terms with who he is and who he wants to become.
The Christmas Star
will warm your heart and give you hope as Christmas comes to Ash Flats and the Reed household.
I received a copy of this title for the purpose of this review, but all opinions expressed are my own.
ABOUT ACE COLLINS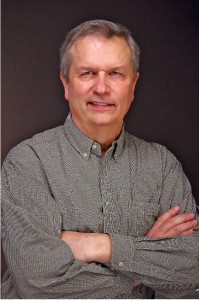 Bestselling author Ace Collins has written more than fifty books including novels
Farraday Road
,
Swope's Ridge
and
Words of the Father
, as well as the nonfiction
Stories Behind The Best-Loved Songs of Christmas
,
grAttitudes
, and
Lassie A Dog's Life
. His books have become movies and network television specials. He has appeared on
Good Morning America
, the
NBC Nightly News
and
The Today Show
and has been featured in the Distinguished Lecture Series at the National Archives in Washington D.C. Ace Collins has sold more than 1.5 million books during his career.
ABOUT THE CHRISTMAS STAR
Robert Reed gave his life for his country in the early days of World War II. His sacrifice was honored when his widow and son were presented with the Congressional Medal of Honor. Each Christmas the final decoration Madge Reed hangs on the family's tree is that medal. Rather than being a symbol of honor for young Jimmy Reed that shining star represents loss, pain, and suffering.
Yet a letter delivered by one of Robert's fellow soldiers and a mystery posed in that letter put a father's sacrifice and faith into perspective and bring new meaning to not just the star hanging on the Christmas tree but the events of the very first Christmas. Then, when least expected, a Christmas miracle turns a final bit of holiday sadness into a joy that Jimmy has never known.