Decorating and Shaping Custom Cake Pops
Are you tired of the same old cake when it comes time to entertain or throw a party?
Well, with Pop Art your entertaining problems are now a thing of the past!

You now have a excuse have your cake and eat it too! These delightful, cute, and, even at times, elegant Custom Cake Pops will have friends and family asking "Where did you find these???" Imagine their amazement when you modestly state "From my kitchen." You can fist pump in your mind though.

The directions are straight forward and if you enjoyed forming clay as a child you have it made! This will allow the inner artist a chance to flex her wings (or his). You'll be able to create an array of pops from adorable animals to an elegant cup of tea to a Christmas - perfect for the season.

And before you whip together a cake to make an attempt be sure to read through the book so that you are sure to have all the necessary supplies on hand. And then be prepared for an enjoyable and fun afternoon as you try your hand at POP ART.

I was provided a copy of this book by the publisher Cedar Fort in exchange for my honest review.
You've nev
er seen cake pops like these! Hot Air Balloons, Pineapples, Giraffes, and Easter Baskets--cake pop artist Kris Galicia Brown shows you how to shape, dip, and decorate over 40 amazing designs. Make your cake pops phenomenal with "Pop Art"!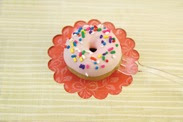 Whether you're a beginner or a veteran, cake pop artist Kris Galicia Brown shows you how to shape, dip, and decorate over 40 amazing designs for any holiday or event. Learn her personal techniques, tips, and tricks to create the most mouthwatering and beautiful cake pops.
With a love for sweets and a passion for design, Kris Galicia Brown is a light of inspiration in the cake pop industry. Kris skillfully crafts her sweets like works of fine art.
After graduating with a degree in advertising from the Art Institute of California-San Diego, she pursued a career in graphic design and worked as lead Creative for a local advertising and PR agency. After entering motherhood, Kris founded kCreative and began work as a freelance designer and ultimately stumbled upon the world of cake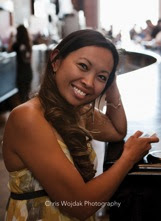 pops. Her background as a graphic designer has proved to be an excellent foundation for her newest venture.
Kris's originality, eye for detail, and addiction to precision sets her apart from other cake pop makers and has landed her a global audience. Kris lives in San Diego, California, with her husband and two daughters. In addition to running her business, Goods by kCreative, Kris also teaches cake pop classes and blogs regularly. Learn more about Kris Galicia Brown at
www.goodsbykcreative.com
.